Monero means "Coin" in Esperanto. It's a constructed language that is easy to learn, for example on duolingo.com.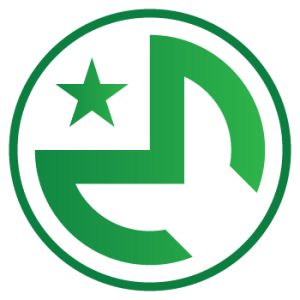 I think the Esperanto community and the Monero community have a lot in common. Esperanto wants voluntarily adoption of a new (constructed) language, to make communication between people more egalitarian. No one has an advantage, everybody needs to make the effort to learn Esperanto.
The Esperanto community is very friendly and welcoming for new people, doesn't want to "force you into" something, and very diverse. I see the same things in the Monero community.
Esperantists are pacifists. They see wars as a product of nation states. I think a lot of people in the Monero community are libertarians and think the same about the relation between money and nation states. We sometimes feel threatened by them: will they try to regulate Bitcoin due to the fact that it has fungibility flaws? Luckily we have a peaceful and voluntarily tool to resist: our favorite cryptocurrency, Monero!
A very small Monero-Esperanto dictionary
mono – money
monero – coin/currency unit (can also mean the protocol)
moneroj – plural of monero
monerujo – monero wallet
moneraro – monero comunity
monerano – member of the monero community
moneĉjo – fellow monero mate (male)
monenjo – fellow monero mate (female)
moneringo – monero holder/HODLer
monerigo – Monero developer
moneristo – "person professionally or avocationally occupied with monero"
monerejo – "place where monero resides", translates to "monero blockchain"
monerido – "monero offspring", translates to "daughter chain" (the protocol)
moneridejo – daughter chain blockchain
monereto – "smal coin", I propose to use "(moner-)eto" as the smallest XMR unit (0.000000000001 XMR)
Kelkaj informoj pri Monero en Esperanto
La cryptomonon "Monero" ne estas kopio de Bitmono, ĝi estas tuta malsama kodo.
Eble vi ne scias tion, sed Bitmono estas spurebla de ĉiuj (inkluzive registaroj, ŝtelistoj kaj korporacioj).
Monero estas cryptomono kiu tute anonimas. (Visitu getmonero.org por klarigoj aû legu en ĉi tiu retejo)
Kiel rilatas Monero al Esperanto? Ni pensas ke ni havas iom da la spirito de Esperanto:
Ĉiuj ŝajnas uzi la regantan cryptomonon (Bitmono), sed ni uzas la malgrandan privatan cryptomonon (Monero).
Kiel Monero estas alternativo por Bitmono, tiel Esperanto estas alternativo por la Anglan.
Multaj homoj pensas Bitmono anonimas. Ĉu veras?
Tio certe ne veras: http://www.bitcoinisnotanonymous.com/
Ĉiuj transakcioj publikas: blockchain.info
Kompanioj uzas tiun informon por spuri bitmonojn (http://coinalytics.co/, http://www.quantabytes.com/, https://chainalysis.com/, …)
Se tio informo kombinitas kun dosierojn de konsumantoj…
=> Oni povas sekvi monon en la reto kaj aldoni identecojn al adresoj (blockchainalliance.org)
Ĉu sufiĉas ke neniu en la reto scias kiu estas la mia bitmona adreso?
Ne, kiam vi interagas kun interŝanĝoj aû pagaj provizantoj, ili povas ligi viajn dosierojn kun via bitmona adreso.

Se mi scias vian konton, via konto ankaŭ ne plu estus anonima, ĉu ne?
Ĝi veras, sed tiu nur veras por Bitmono. Monero protektas kontraû tion kun novaj konceptoj: "ringsubskriboj" kaj "sekretadresoj".
Monero kaj Esperanto komenciĝis malgrande. Sed ili povas kreski!
Ni povas revi, ĉu ne? 🙂